Jiangsu Cup Chinese Speech Contest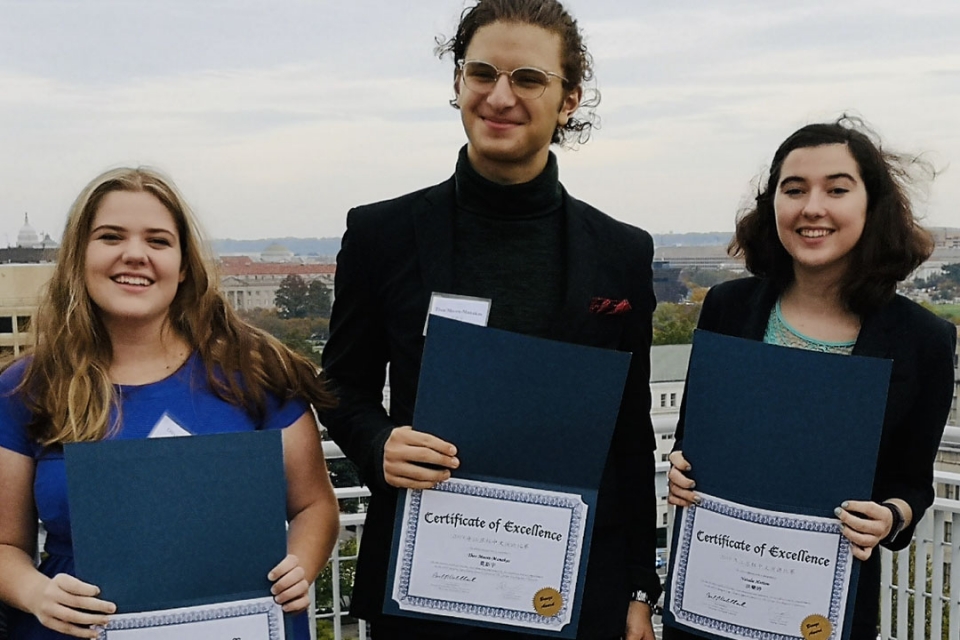 The George Washington University Jiangsu Cup Chinese Speech Contest is the premier Chinese language speech competition for the Greater Washington, D.C., higher education community, annually welcoming student competitors from universities and colleges throughout the Washington, D.C. area.
Since 2011, the event has attracted more than 300 students to GW's campus to compete for scholarships and exchange opportunities in China. The Gold Award winners receive full scholarships for any master's program of their choice at Nanjing University.
The event allows teachers to explore other schools' Chinese language pedagogy and programs while sharing research and observations with their peers. For students, the Jiangsu Cup presents a forum to engage with fellow Chinese language and culture enthusiasts and broaden their global scholarship.
For general inquiries or participant questions, please contact the CCAS Global Initiatives Office at [email protected].